Introduction
Muliya Game Of Tags, a gamification strategy for Muliya Jewels -who have been in business for over 75 years and have a strong reputation for quality and craftsmanship, originating from Puttur, Karnataka, with 6 branches spread over the state.
The primary purpose of the contest was to boost post visibility amongst the non-followers and engagement for Muliya Jewels, with an emphasis on converting new followers to E Muliya Jewels – their own e-commerce platform
Process
As the name suggests, the contest encouraged users to tag their friends/family in posts, which then exposed the brand's presence online, to more people. The strategy primarily focused on pulling in new followers & increasing engagement rate through meta ads which served as a useful tool to foster Muliya Jewels' online visibility, reaching a wider audience, and accordingly increase engagement rate as the participants where asked to choose a post and tag their friends/family in the comments.
Apparently, participants who adhered to all of the conditions were eligible to enter the 'Game Of Tags' lucky winner contest, which proved to be the driving force behind most of the entries.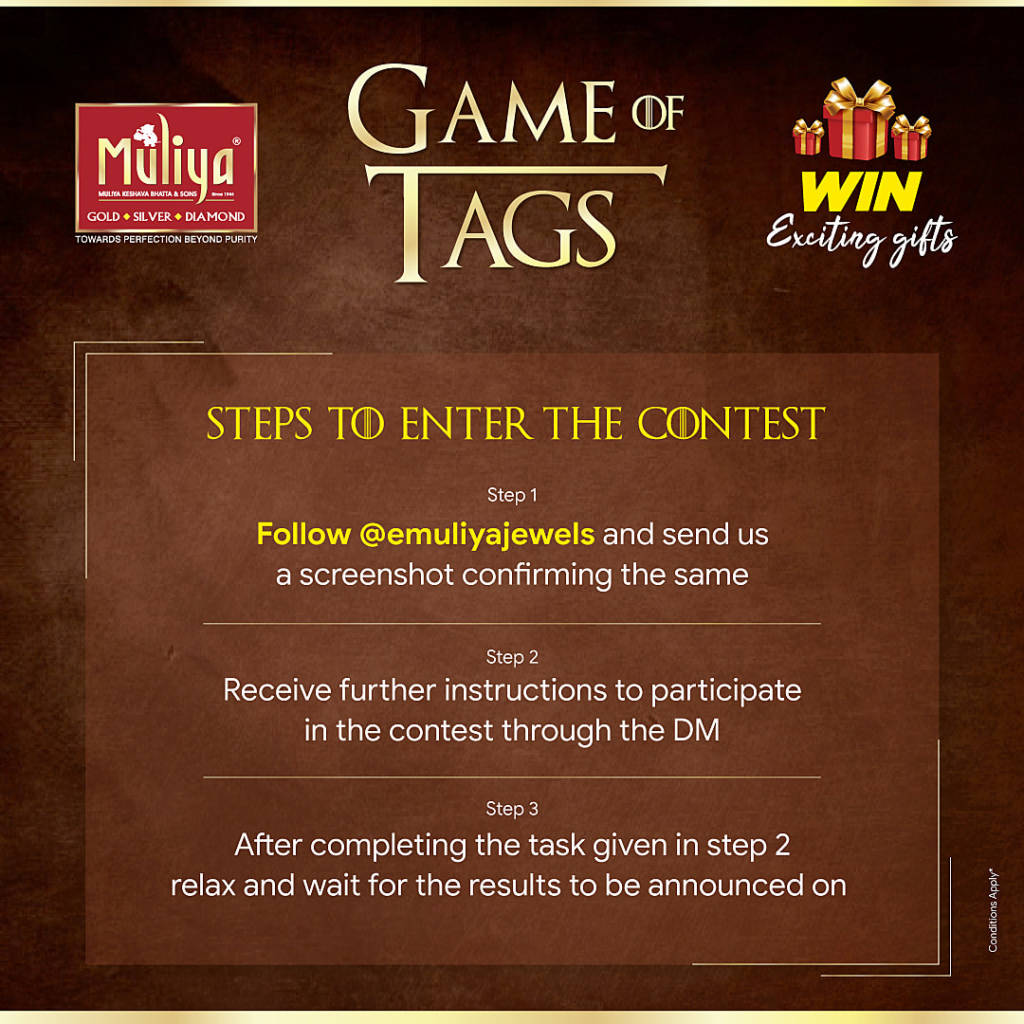 Result
The campaign resulted in good following growth, with E Muliya gaining 174 new followers and Muliya Jewels gaining 242 new followers. The campaign targeted 150,925 people in the span of 30 days and it generated 85,921 impressions all together.
Conclusion
E Muliya's gamification campaign 'Game Of Tags' was successful in increasing followers and engagement on both, Muliya Jewels & E Muliya Jewels online and was an exciting task for Team Scaaale as well, as we unlocked a new possibility of gravitating new users towards the brand and broadening it's exposure using combination of gamification and paid media advertising.