In 2023, Instagram remains one of the most popular social media platforms, with billions of active users and millions of businesses using the platform to reach their target audience. With the introduction of new features and updates, it has become more important than ever to plan your content on Instagram to ensure that it reaches your audience effectively.
In this blog post, we will discuss how can stories, reels, feed and explore help you grow your audience and how you can plan your content on Instagram by utilizing these.
Stories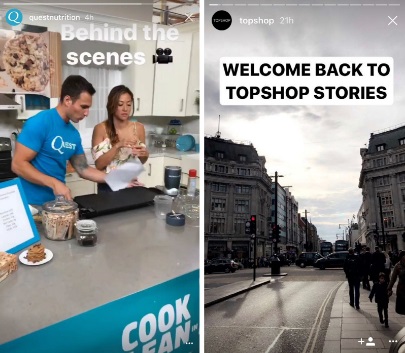 Stories are a great way to share behind-the-scenes glimpses of your brand, showcase your products or services, and engage with your audience in a more personal way. You should aim to post at least once a day on your Story, ensuring that the content is engaging and relevant to your audience. Use features like polls, questions, and quizzes to encourage interaction with your audience. You can also use Story Highlights to keep your best Stories visible on your profile for a longer period of time.
By using a consistent style, showcasing your products, engaging with your audience, using Instagram Stories ads, and collaborating with influencers, you can make the best use of Instagram Stories for your business.
Reels
Reels were introduced in 2020, these are short, snackable videos that are visually appealing and engaging. Use reels to showoff your products or services, share tips or tutorials, or create funny or entertaining videos.
If you want to edit pictures for your reels you can check this blog: Top 5 photo editing apps for social media managers 2023
Here are some tips to make your Instagram Reels go viral:
Focus on a specific niche or topic. This will help you target a specific audience and make your Reels more relevant to them.
Create attention-grabbing hooks. The first few seconds of your Reel are crucial, so make sure to start with something that will grab people's attention.
Use trending music and sounds. This is a great way to get people interested in your Reel and increase its chances of being discovered
Optimize video quality. Your Reels should have clear and high-quality video and audio
Use relevant hashtags. Hashtags can help people find your Reels, so make sure to use them strategically
Engage with the Instagram community. Like, comment, and share other people's Reels to build connections and get your own Reels noticed
Share your Reels on Instagram Grid and Stories. This will help you reach a wider audience.
Collaborate with brands and influencers. This can help you expand your reach and get your Reels seen by more people.
Add text and captions. This can help people understand what your Reel is about and make it more engaging.
Analyze and learn from your performance. Use Instagram Insights or other analytics tools to see what works well and what doesn't. This will help you improve your reels over time.
It's important to remember that there is no guarantee that your Reels will go viral. However, by following these tips, you can increase your chances of success.
Feeds
Your feed is the first thing people see when they visit your profile, so make sure it's well-curated and represents your brand. Use your feed to share your best work, such as high-quality photos and videos that showcase your products or services.
You can try following a theme for better presentation and impression when someone visits your profile for the first time. This not only creates an impression but also shows your creativity.
Explore Page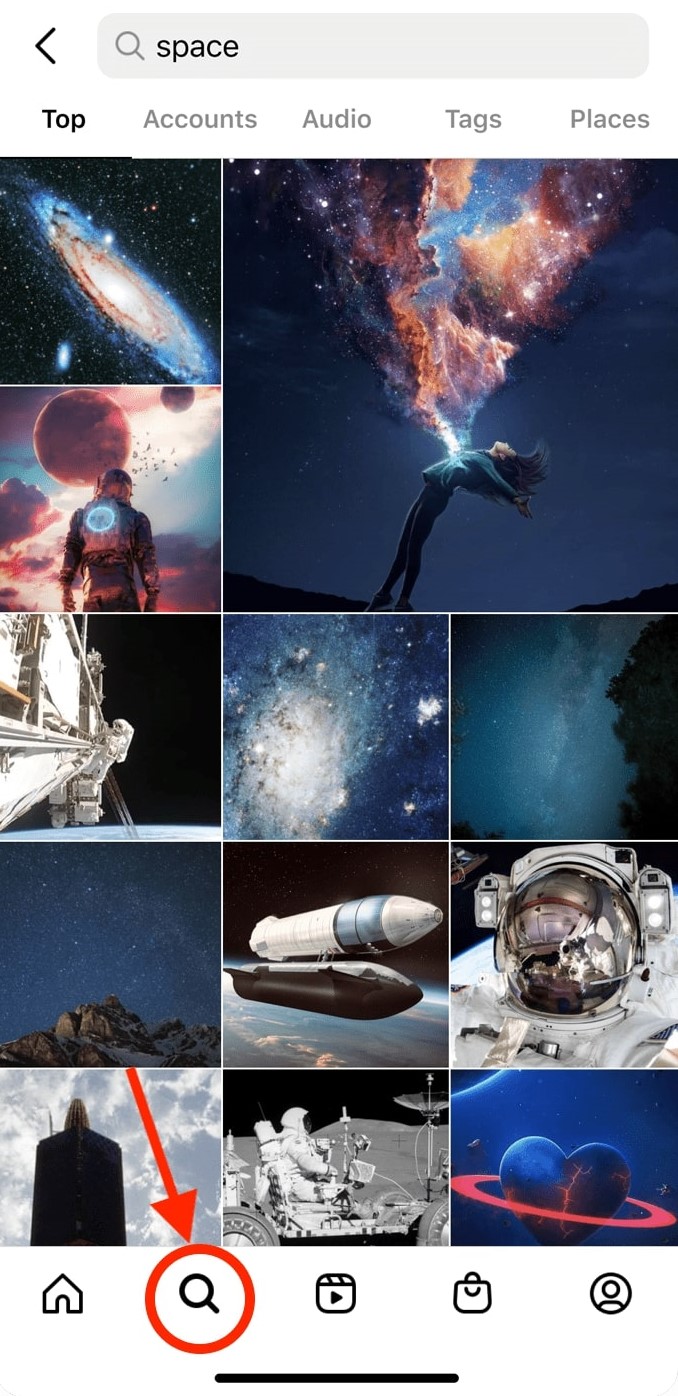 The Instagram Explore feed is a collection of public content, including photos, videos, Reels and Stories, tailored to individual Instagram user. It's a great way to discover new things, from accounts you don't already follow
So, If you want to improve your ranking on Instagram's explore page, try posting high-quality and engaging content, use relevant hashtags, interact with your followers, optimize each of the posts for better exposure and try posting consistently, while also staying up-to-date on the latest algorithm changes and best practices.
Now, we'll explore how you can effectively plan your content using these above mentioned features.
Stories: We have understood how stories can work for you and planning your Stories allows you to create a narrative, build anticipation, and engage your audience. Here are a few tips to consider:
Determine your story's purpose: Whether it's behind-the-scenes glimpses, product launches, or Q&A sessions, define your goals and align your Stories accordingly.
Plan a consistent theme: Maintain a cohesive aesthetic and tone in your Stories to create a visually appealing experience for your audience.
Use interactive features: Polls, quizzes, and question stickers can boost engagement and encourage your audience to participate.
Feed: As discussed in this blog, planning your feed can help you maintain a visually pleasing and cohesive brand identity. Consider these strategies:
Create a content calendar: Map out your posts in advance to ensure a consistent flow of content and maintain a balanced mix of visuals, captions, and hashtags.
Visual theme: Decide on a color palette, editing style, or overall theme that aligns with your brand or personal aesthetic. This will make your feed visually appealing and instantly recognizable.
Storytelling through captions: Craft compelling captions that complement your visuals and provide context, storytelling, or insights to captivate your audience.
Explore: To increase your chances of being discovered on instagram, consider these steps:
Research relevant hashtags and trends: Identify popular hashtags and trends within your niche and incorporate them into your content strategy to increase visibility.
Engage with the Explore page.: Interact with content on the Explore page by liking, commenting, and following accounts that resonate with your interests. This can help drive traffic back to your own content.
Reels: In order to plan compelling Reels, keep these pointers in mind:
Story boarding: Outline your concept, shots, and transitions before filming to ensure a smooth and engaging video.
Utilize trends and music: Stay up to date with popular Reels trends and incorporate catchy music to make your videos more relatable and shareable.
Experiment with editing: Take advantage of the editing features available in Reels to add effects, filters, and captions that enhance the overall impact of your video.
Conclusion
Planning your content using the various features provided by Instagram allows you to showcase your creativity, engage your audience, and build a strong online presence. Whether it's through Stories, Feed, Explore, or Reels, taking the time to strategize and tailor your content to your brand or personal style can help you stand out in the vast social media landscape.
However, it's important to note that if you're just getting started, employing these strategies can help ensure you're on the right track. By experimenting with different types of content and observing the response from your audience, you can determine what works best for your business and adjust your content strategy accordingly. Unleash your creativity, plan your content wisely, and watch your online presence soar!