Photo editing apps are a must-have for social media managers as they can help one create stunning visuals that will capture your audience's attention and engage them. Even though there are costly phones with attractive built-in filter options available in the market, the editing apps mentioned here are still popular!
If you're looking for photo editing apps that can enhance the quality of your photos, give them a more professional look, or help you explore your creativity, this blog covers 5 such apps that offer a range of features to improve photos, remove blemishes, apply filters and effects, crop and resize images, and create collages and graphics, among other things
Fotor
Fotor is a free online and desktop photo editor that is similar to Canva, this offers a variety of features for basic and advanced photo editing. It is easy to use, even for beginners, and has a wide range of tools and effects to choose from Pricing: BASIC (FREE), FOTOR PRO (US $3.33/month), FOTOR PRO+ (US$ 7.49/month)
Pros:
Versatile features
Collage maker
Free version
Cons:
Ads can be annoying
Limited features
The app is slow to load content
Foodie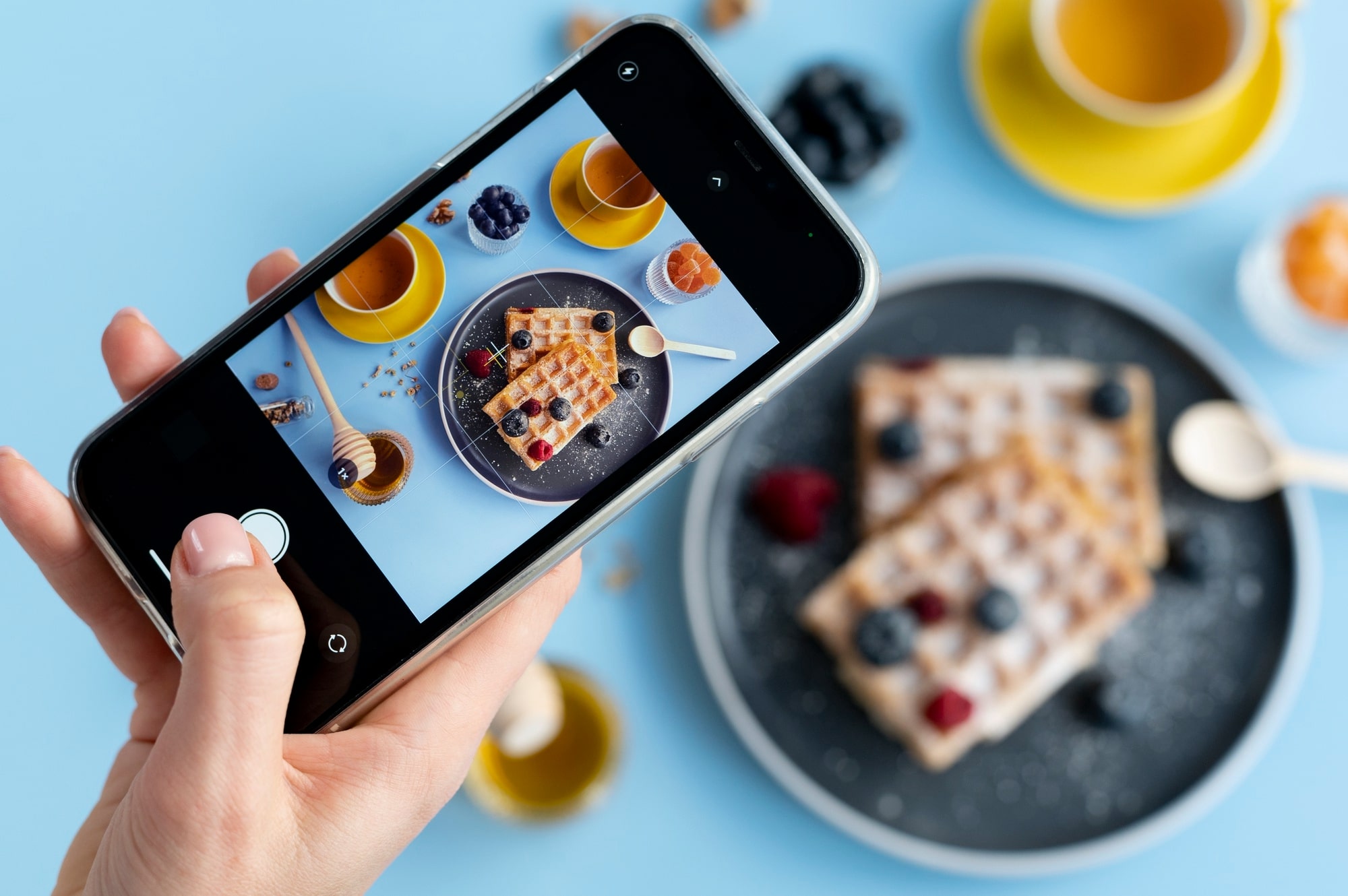 Foodie is a great app for social media marketers who want to create eye-catching food photos for clients. The app's filters and editing tools can help to make food look delicious and appealing, leading to more engagement and sales.
Pricing: FREE
Pros:
Food-specific filters
Easy to use
Social media integration
Cons:
Limited feature
Can be expensive
Can be slow
VSCO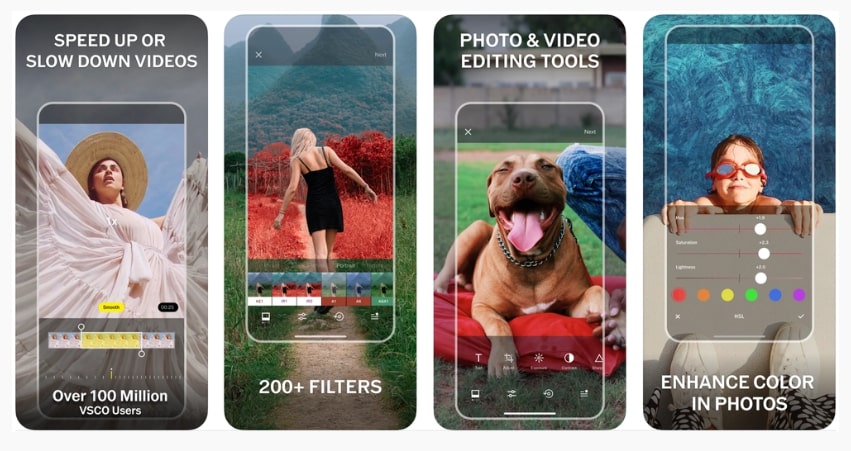 This app is popular for its vintage and retro filters. It also offers a variety of editing tools, such as exposure, contrast, and saturation. VSCO is a good option for social media managers who want to create visually appealing posts that have a consistent style.
Pricing: VSCO offers 3 plan that is FREE, PLUS ($29.99 per year) and PRO ($59.99 per year)
Pros:
Great vintage and retro filters
Variety of editing tools
Large and active community
Easy to use
Affordable
Cons:
Some filters are locked behind a paywall
No support for RAW files
No dark mode
Can be slow to load
Can be buggy
Resleeve Ai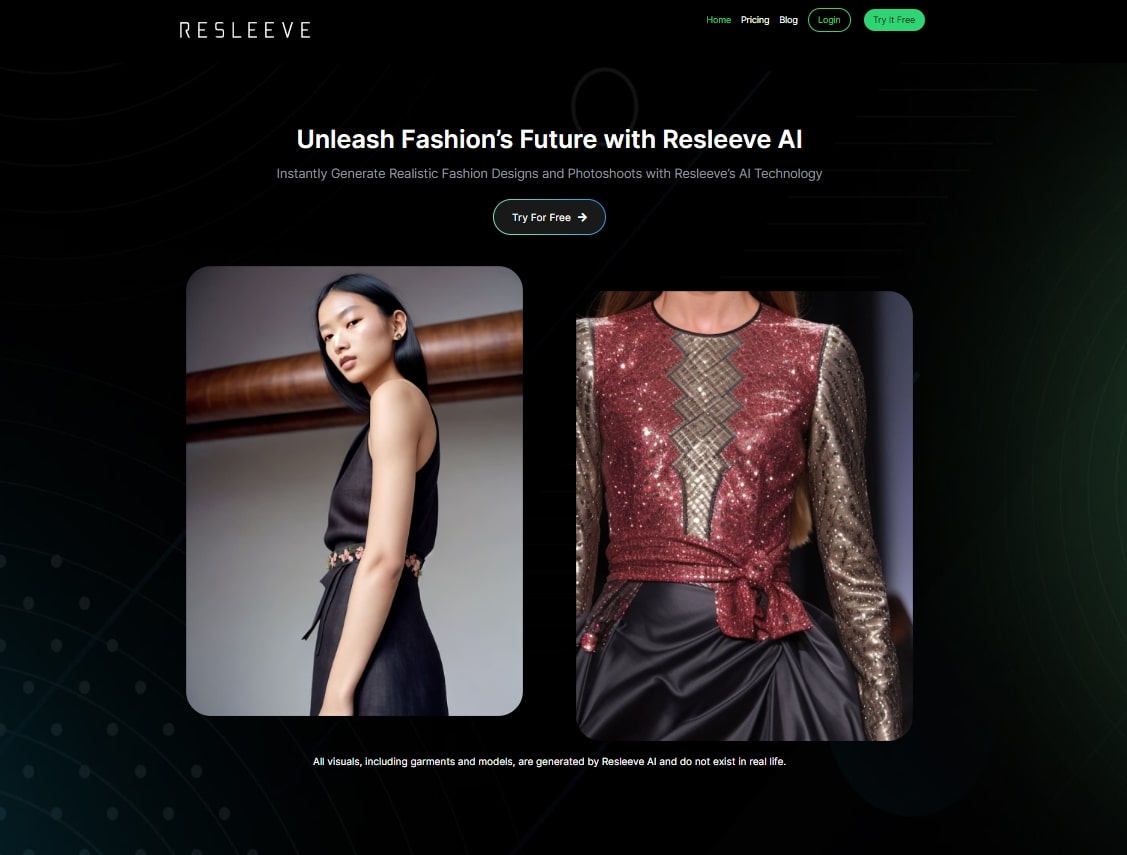 Resleeve is a fashion design and photo-realistic AI technology platform that allows users to instantly generate realistic fashion designs and photoshoots. The platform uses a proprietary generative AI algorithm to create designs that are virtually indistinguishable from those created by human designers, hence this can be a great option for Social Media Marketers working with the fashion brands.
Pricing : FREE, BASIC ($19per month), PREMIUM ($99per month), BUSINESS PLUS($499per starting)
Pros:
Create more designs in less time.
Explore new design possibilities.
Provide data-backed insights into what designs are likely to be popular with consumers.
Help businesses to create more engaging marketing campaigns.
Reduce the cost of photoshoots.
Speed up the time to market.
Cons:
Still in its early stages of development.
Can be expensive.
Not as versatile as some other fashion design platforms.
Snapseed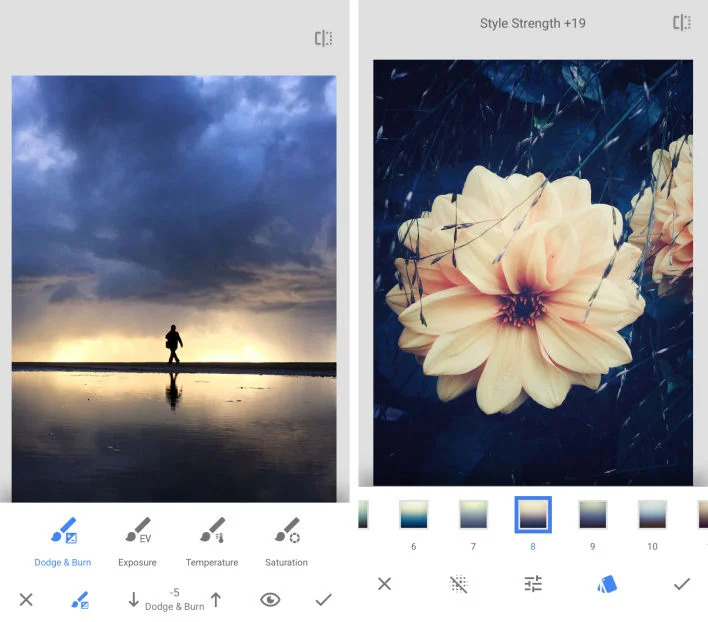 Snapseed is a free photo editing app that offers a range of advanced editing tools, including selective adjustments, healing brushes, and perspective correction. It is an excellent option for social media managers who want to create professional-looking photos without spending a lo t of money.
Pricing: FREE
Pros:
User-friendly interface with several presets.
Offers a range of advanced editing tools, including selective adjustments, healing brushes, and perspective correction.
Built-in RAW editor and HDR tool.
Lots of powerful photo-correction tools
Cons:
Requires a slight learning process and assumes some familiarity with photo editing.
Not for complete beginners.
Save options aren't very intuitive.
Social network integration options aren't as clear as other photo editing apps.
These are just a few of the many photo editing apps that are popular with social media managers. The best app for you will depend on your specific needs and preferences. While some apps mentioned in this blog only offer filters to enhance photos, others provide advanced features like creating posters, generating AI images, and more.
Hence, by using photo editing apps, social media marketers can create content that is more visually appealing, engaging, and effective, which can lead to increased brand awareness, engagement, and sales.
We hope that you found this blog helpful. We have more blogs available : Latest blogs on digital marketing by Scaaale