WhatsApp was originally designed for personal communication, and it is sure many of us are grateful it exists but eventually WhatsApp evolved into a powerful tool for businesses to connect with their customers.
Customers can use WhatsApp on their phones, so they can get in touch with businesses quickly and easily. This makes it more likely that customers will open and read messages, as they are already using the app. So, If you want to market your business on WhatsApp like a pro, Here are some killer suggestions to get you started!
Use WhatsApp Business
WhatsApp Business is a free app that helps businesses connect with customers through WhatsApp. It offers a variety of features that can help businesses improve their customer service, marketing, and sales efforts.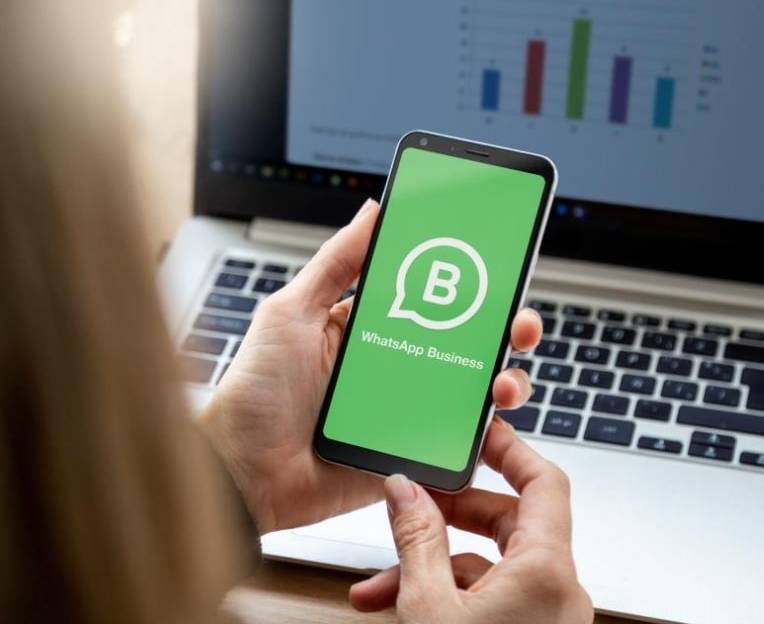 WhatsApp API for Better Customer Experience
The WhatsApp API allows businesses to integrate WhatsApp into their own systems and applications, providing a more personalized customer experience by automating customer service tasks, sending marketing messages, and collecting data about customer interactions.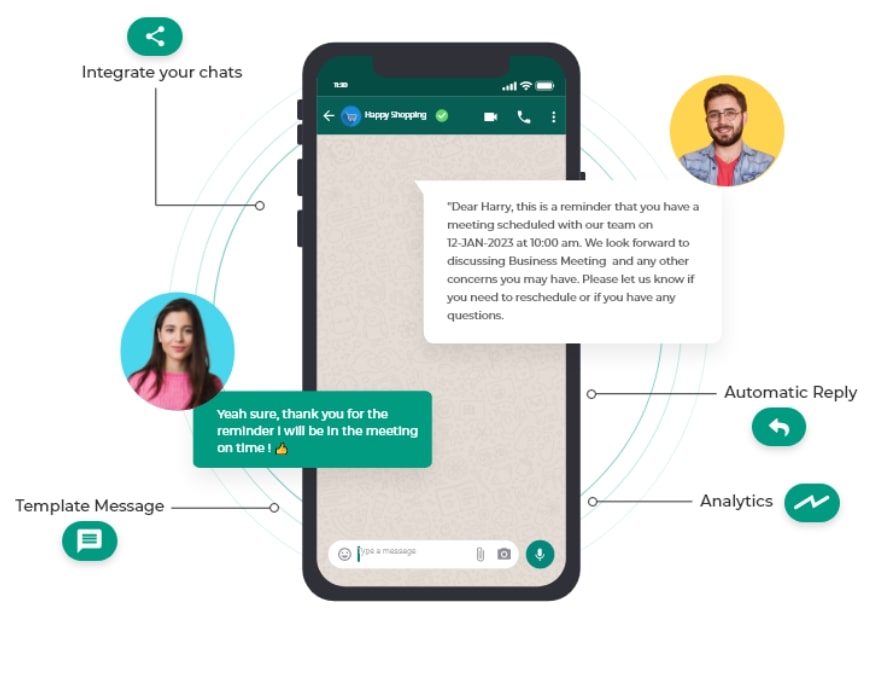 To use the WhatsApp API, just follow the given steps below :
Create a WhatsApp Business account: This is required to access the WhatsApp API.
Generate an API key: This is a unique identifier that allows you to authenticate your requests to the API.
Configure your API settings: This includes specifying the endpoints that you want to access and the permissions that you need.
Send a request to the API: This can be done using a variety of programming languages and frameworks.
Receive a response from the API: The response will contain the data that you requested, or an error message if something went wrong.
Promote offers and discounts
WhatsApp is a great platform for promoting your products and services. You can use it to announce new products, offer discounts and coupons, or even run contests and giveaways. Just be sure to keep your messages clear and concise, and make sure they're relevant to your target audience.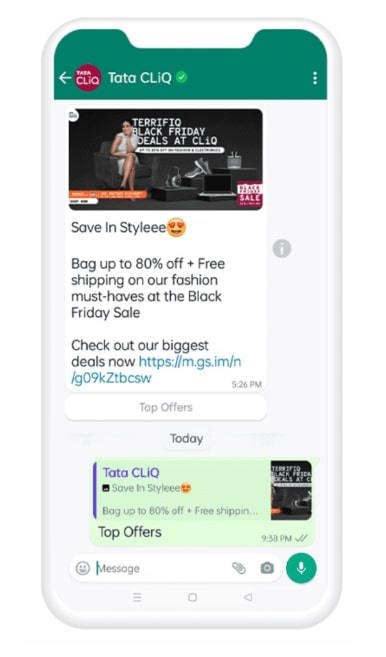 Posting testimonials on WhatsApp story
Sharing testimonials from satisfied customers on your WhatsApp story is a great way to build trust and credibility with potential customers because who wouldn't want to see success stories and life changing results that worked for others? hence this is a powerful way to persuade them to give your product or the service a try.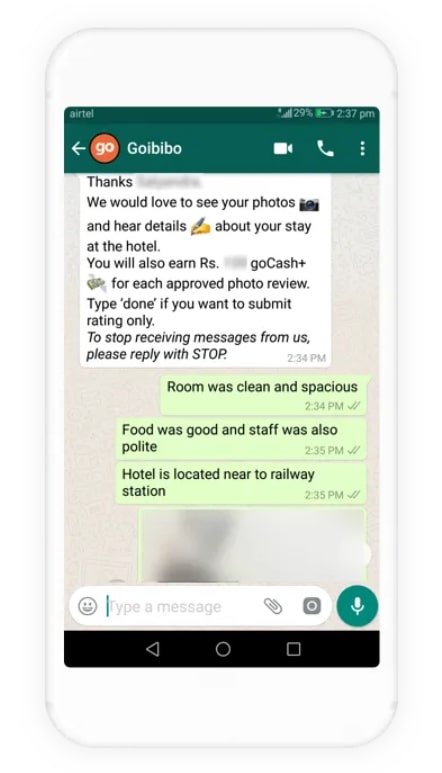 Personalize your messages
Personalized messages make your customers feel special and appreciated. This could involve using their name in your messages, or referring to something they've previously said or done. When you personalize your messages, you're showing your customers that you're paying attention to them, and that you care about them.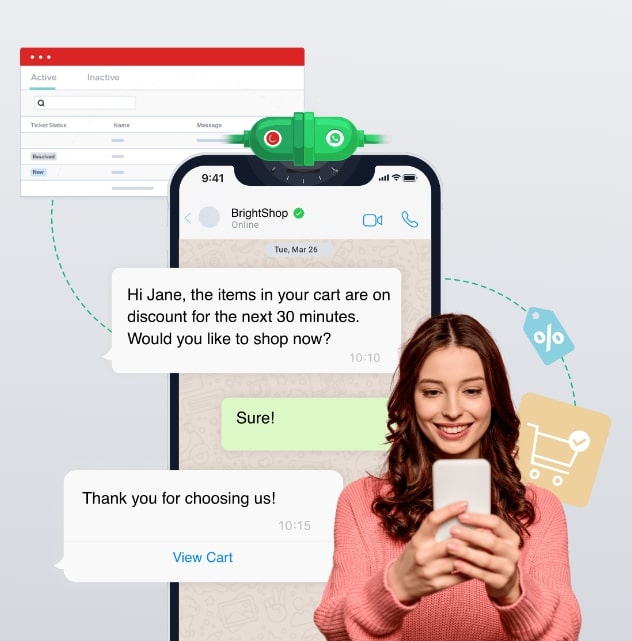 Contests and giveaways
Contests and giveaways are a great way to generate excitement and engagement around your brand. When you run a contest or giveaway on WhatsApp, you're giving your customers a chance to win something they want, and you're also giving them a reason to interact with your brand.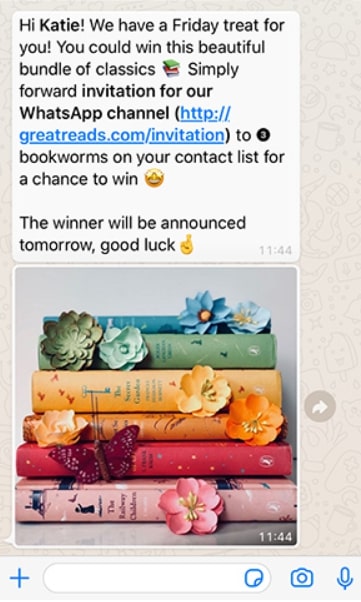 Use chatbots
Chatbots can automate customer service tasks, freeing up your time to focus on other things. Chatbots can also be used to provide customer support 24/7. If you're looking for a way to improve your customer service, chatbots are a great option also reduce customer drop-offs by answering all their queries.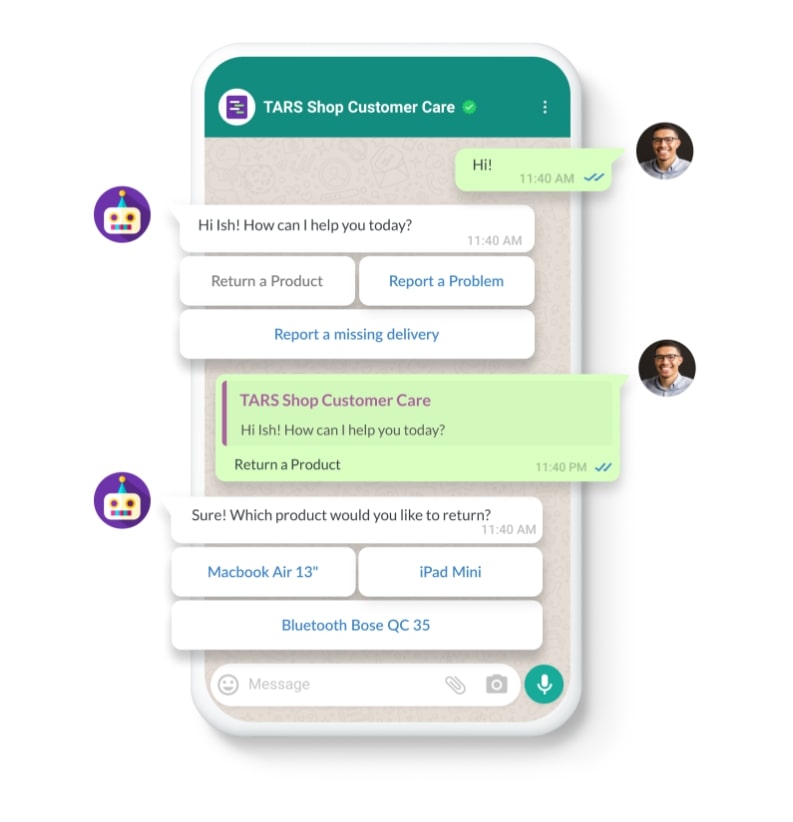 WhatsApp Catalogue
WhatsApp Catalogue is a feature that allows businesses to showcase products and services on WhatsApp. This can be a great way to reach new customers and drive sales.To create a WhatsApp Catalogue, you will need to create a WhatsApp Business account and then go to the Settings > Business Tools > Catalog section of the app. Once you are in the Catalog section, you can start adding products by tapping on the Add Product button.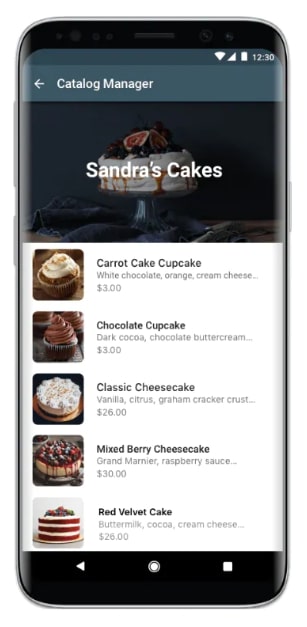 Click-to-WhatsApp Ads
WhatsApp has over 2 billion active users, which makes it a great platform for businesses to reach their target audience via different ways to of advertisements the platform offers, You can create status ads, catalog ads, and also send broadcast messages or sponsored messages to your subscribers as well but Click-to-WhatsApp ads are a type of Facebook ad that lets users start a conversation with you on WhatsApp. You can create these ads on Facebook and Instagram, and target them to specific audiences.
To create a click-to-WhatsApp ad, you'll need to:
Create a Facebook ad campaign
Select the "Click to WhatsApp" ad format
Choose your target audience
Set your budget and schedule
Create your ad creative
Publish your ad
Once your ad is published, users will be able to click on the "Message" button to start a conversation with you on WhatsApp.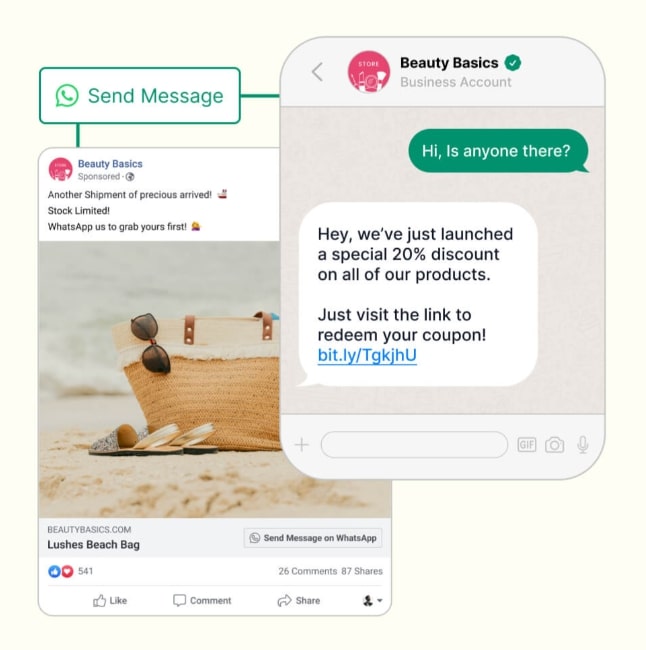 Use WhatsApp analytics
WhatsApp analytics can help you track the performance of your WhatsApp campaigns and make improvements. This information can help you to see what's working and what's not, so that you can adjust your campaigns accordingly.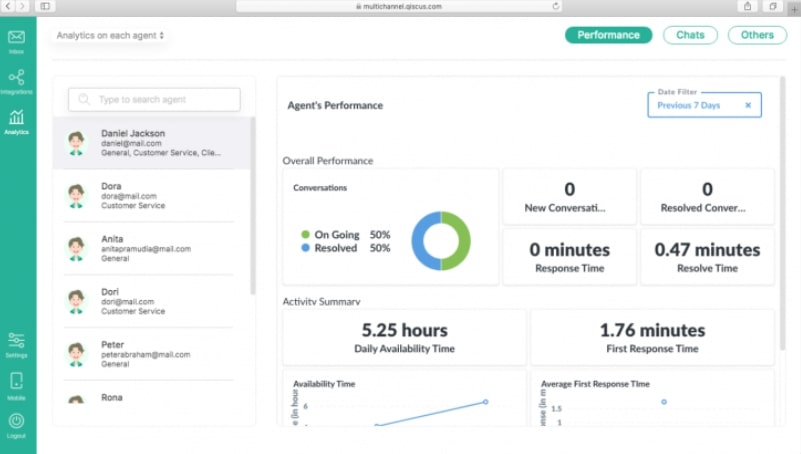 Contact Scaaale Digital Marketing Agency today to schedule a FREE CONSULTATION. We can help you create a solid marketing strategy that will help you reach your target audience.
Closing Statement
In conclusion, there are many ways to market on WhatsApp and the platform is constantly evolving. As of now, by following the tips in this article, you will be able to reach your target audience, build relationships with your customers, and drive salesIf you are a business owner, we encourage you to explore The art of marketing your business on whatsApp as it is a great way to connect with your customers and grow your business in this digital era and surpass your competition.